Dernehealde
From MiddleWiki
Dernehealde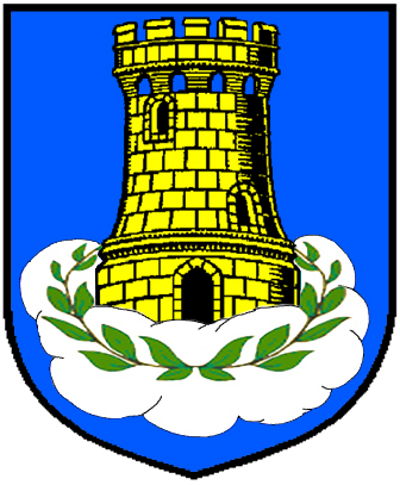 Azure, atop a cloud argent a tower Or enfiled at its base by a laurel wreath vert.
Information
| | |
| --- | --- |
| Founded: | 1972 |
| In Kingdom: | Midrealm |
| Seneschal: | Altani Unegen |
Modern location
Dernehealde is a Shire of the Barony of Middle Marches in the Oaken Region of the Middle Kingdom. The shire's heraldry was registered in October of 1982.
Dernehealde is based on the campus of Ohio University, in Athens, Ohio.
Activities
Regular/Business meetings are on Tuesday evenings, weekly, starting at 8PM.
Craft Nights are on Wednesday or Thursday evenings, twice a month, starting at 7PM.
Fighter Practices (and other martial activities) are held on Sundays during the school year, and on Tuesdays and Sundays during the summer.
The exact times and locations for each of these activities is posted on the Shire's website: http://dernehealde.middlemarches.org
Territories
Midrealm Baronies: Andelcrag, Ayreton, Brendoken, Carraig Ban, Cleftlands, Cynnabar, Donnershafen, Fenix, Flame, Flaming Gryphon, Illiton, Middle Marches, Northwoods, Red Spears, Rivenstar, Roaring Wastes, Shadowed Stars, Shattered Crystal, Sternfeld


Midrealm Shires: Afonlyn, Altenberg, Aurea Ripae, Baile na Scolairi, Blackhawk, Caer Gwyn, Cuil Choluim, Dark River, Dragon's Vale, Dragonsmark, Eastwatch, Falcon's Quarry, Grenemere, Greyhope, Mynydd Seren, Narrental, Okenshield, Qal`at Ja`far, Ravenslake, Rivenvale, Riviere Constelle, Starleaf Gate, Steren Codha, Stormvale, Swordcliff, Talonval, White Waters


Midrealm Cantons: Alderford, Border Keep, Brackendelve, Castell Gwent, Catteden, Dernehealde, Dun Traigh, Ealdnordwuda, Fearann na Criche, Foxvale, Gleann Iaruinn, Grey Gargoyles, Gwyntarian, Havenholde, Hawkes Keye, Hrothgeirsfjorthr, Lochmorrow, Marshes, Mugmort, Norborough, Nordheim, Oakford, Pferdestadt, Rimsholt, Rokkehealden, Thistle, Three Hills, Three Towers, Three Walls, Tirnewydd, Tree-Girt-Sea, Unicorn, Vanished Wood, WealdLake, Westmere, Winged Hills


Other Territories: Riding: Hawkland Moor, College: Saint Brutus


Incipient and Proto-Incipient: Auenwald, Austrigatt, Cetus, Grenemere, Woods End