Agnoletta da Monterosso
From MiddleWiki
Photo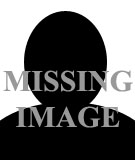 caption
Information
Heraldry

blazon
Persona
Greetings to all who may read this, from Lady Agnoletta da Monterossa, (formerly di Monferrati). Born in Castellemare, Sicily in 1364, I was educated with tutors and later in a convent school in Firenza. My father wished for me to learn winemaking and help him manage his estates. I now live in the Barony of Cynnabar.
Offices & Positions
Deputy Pursuivant, archery Marshal in Training
Miscellany
Interests and SCA-related hobbies
I am an Archery Marshal in Training, a Deputy Pursuivant, a vintner and brewer, as well as a fan of meteorology and astronomy. I also grew to love the architecture in Firenza, but when will they finish that cathedral???