Agnoletta da Monterosso
From MiddleWiki
Photo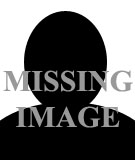 caption
Information
Heraldry

blazon
Persona
Greetings to all who may read this, from Lady Agnoletta di Castellemare. Born in Castellemare, Sicily in 1364, I was educated with tutors and later in a convent school in Palermo. My father wished for me to learn winemaking and help him manage his estates. I now live in the Canton of Ealdnordwuda.
Offices & Positions
Webminister, Chronicler, archery Marshal in Training
Miscellany
Interests and SCA-related hobbies
I am an Archery Marshal in Training, a Deputy Pursuivant, a vintner and brewer, as well as a fan of meteorology and astronomy. I also grew to love the architecture in Firenza, but when will they finish that cathedral???