Alys Katharine
From MiddleWiki
Photo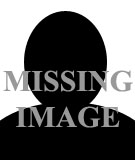 caption
Information
| | |
| --- | --- |
| Resides: | |
| Status: | Current Member |
| Awards: | Visit the Order of Precedence to access a list of this person's awards. |
Heraldry

blazon
About this person
Persona
Offices & Positions
Miscellany
Interests and SCA-related hobbies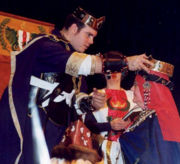 Sixty-fifth Queen of the Middle Kingdom,
Dame
Alys was already a member of the Order of the
Pelican
and the Order of the
Laurel
(for her work with Sugar paste) when Valharic won the Crown for her. She served as the first Kingdom
Chatelaine
and is most proud of her work welcoming newcomers to the SCA. Countess Alys is also an accomplished court
herald
.
Valharic was friends with Alys's son when she drove the two young men to SCA meetings when he said that some day he would make her Queen. Rare is the young man who can fulfill such a promise.