Gregoire de Lyon
From MiddleWiki
Photo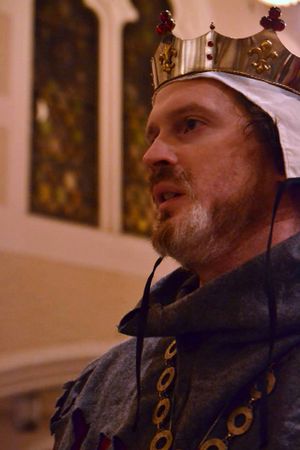 Photo Credit: Patresha GenRose
Information
| | |
| --- | --- |
| Resides: | Barony of Cynnabar |
| Status: | Current Member |
| Awards: | Visit the Order of Precedence to access a list of this person's awards. |
Heraldry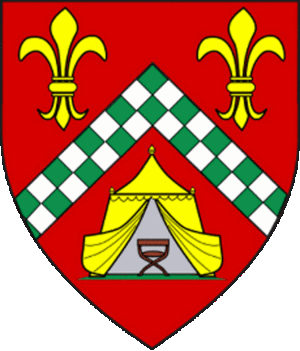 Gules, a chevron counter-compony vert and argent between two fleurs-de-lys and a pavillion Or
Persona
A minor French Knight of the Hundred Years War, primarily the third quarter of the 14th century.
Sir Gregoire and his wife, Maestra Giovanna Adimari, are Lord and Lady of House Bellecour.
Prior to winning his spurs, Gregoire had the honor of being the ninth tenan of the Couter of Chivalry.
Offices
Second Baron of Cynnabar, retired
Queen's Champion to AnneMarie de Garmeaulx II
Kingdom Earl Marshal, retired
Chivalric Lineage
Gregoire was squired to Sir Straum von Bairzog
Gregoire was elevated by King EikBrandr Solgyafi II and Queen Runa Eikbrandrskona II
He has the following current squires:
Pelican Lineage
Gregoire was not a protege prior to being elevated to the Order of the Pelican.
Gregoire was elevated by King Ragnvalder Jonsson III and Queen Arabella Silvermane III
He currently has no proteges.