Edyth Miller
From MiddleWiki
Photo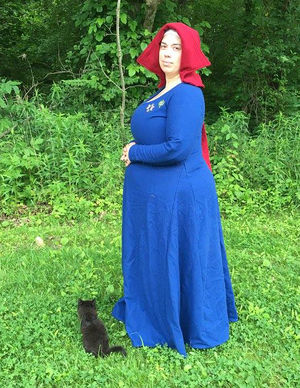 '
Information
Heraldry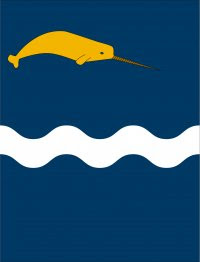 Azure, a fess wavy argent and in dexter chief a narwhal naiant embowed contourny Or
Persona
Edyth Miller is an English-born townswoman living in Bruges, Flanders in the early 15th century. Her husband works within Flanders' thriving cloth industry as a supplier, which has offered them comfort as free citizens. Edyth is a Master tailor, but also enjoys the life and responsibilities of a housewife and mother in her urban home. In her many years living under French rule, her Anglo-Saxon roots have almost completely faded, and she admits to a preference for Franco-French culture, fashions and food.
Miscellany
Edyth is the author of the SCA costuming blog, The Compleatly Dressed Anachronist, which she started writing in 2008. On her blog, Edyth shares her projects and research as well as various sewing or textile related tutorials. Edyth's blog is linked on our Midrealm Blogs page.
As a Laurel, Edyth prefers the title Master rather than Mistress, as it better reflects the conventions of her craft and persona during her chosen period.
Interests and SCA-related hobbies
Edyth is particularly focused on early 15th century French women's clothing, primarily from a research aspect. She concentrates her craft on patterning and tailoring, sewing, embroidery (especially German brick stitch), inkle weaving, and finger loop braiding, as they relate to her period.
Laurel Lineage
Edyth was apprenticed to Cellach MacCormaic.
She was placed on vigil for the Laurel by William & Isolde and her elevation was completed by Cellach II & Vukasin II.
She currently has no apprentices.