Melike bint Nikola
From MiddleWiki
Photo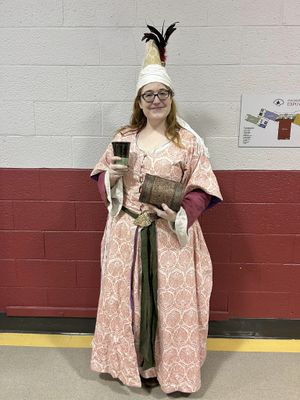 Melike at Andelcrag Althing 2018; Photo by Kitty Howard
Information
| | |
| --- | --- |
| Resides: | Barony of Andelcrag - Canton of Rimsholt |
| Status: | Current Member |
| Awards: | Visit the Order of Precedence to access a list of this person's awards. |
Heraldry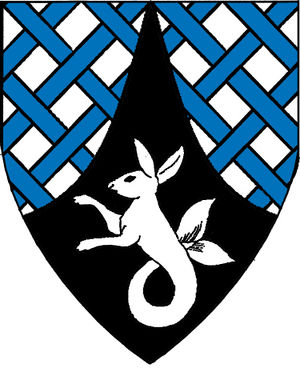 Per chevron ployé argent fretty azure and sable, a sea-coney argent
Melike is a second-generation member of the SCA and began her own SCA journey around 2007 at the age of sixteen.
Melike is currently an apprentice to Mistress Zaynab Yasmin bint Hasan.
Persona
Starting out Melike had a 13th-century Welsh persona going by the name, Milisandia au Gryffyd. However, as she started to branch out and research textiles. Melike fell in love with the beautiful Elizabethan gowns. Taking a name suited for a 16th-century English persona, Melike became Millicent Lancaster.
Currently, Melike is a late 16th-century Ottoman woman living in Istanbul and is married to Sa'id Al-Abzari.
Offices & Positions
Awards
Interests and SCA-related hobbies
Bookbinding, Textiles, and Brewing and Vinting
Classes Taught
16th Century Woven Buttons
How to Write a Research Paper
Cordial Making
Islamic Bookbinding in the 15th and 16th Centuries
Miscellany
Melike has a Bachelor's of Art in History and Textiles from Roosevelt University and a Master of Infomation from Rutgers University.

Food Allergies: Peas, Green Bell Peppers, Pistachios, Shrimp, Scallops, and Salmon.
External links