Sabine de Rouen
From MiddleWiki
Photo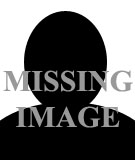 '
Information
| | |
| --- | --- |
| Resides: | |
| Status: | Current Member |
| Awards: | Visit the Order of Precedence to access a list of this person's awards. |
Heraldry


'
Persona
Offices & Positions
Fourth Baroness of the Barony of Flaming Gryphon, retired.
Former Kingdom Seneschal
Former Kingdom Minister of Youth
Miscellany
Head of the household Paragon Keep
Pelican Lineage
Protege to? She has the following Proteges:
Interests and SCA-related hobbies
Duchesse Sabine de Rouen served as Queen of the Kingdom of Meridies before moving to the Middle Kingdom. She is perhaps best known for her work developing the Midrealm Page School program to encourage the participation of young members of our society and she served as Kingdom Seneschal. She is a Mistress of the Pelican for her many years of service. Less well known, perhaps, is that she is an ardent illuminator producing many beautiful award scrolls.

With her husband, Syr Kyppyn Kirkcaldy,OP, Sabine served the Barony of Flaming Gryphon as their fourth Baron and Baroness.