Philippe de Lyon
From MiddleWiki
Photo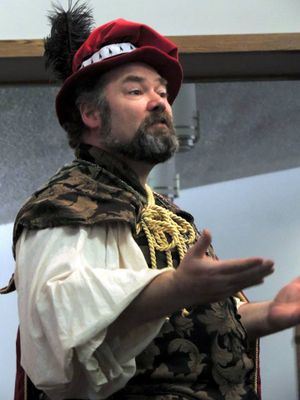 Maistre Philippe de Lyon, OL, OP
Information
Heraldry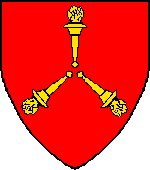 Gules, three torches in pall inverted bases to center Or.
Persona
French Renaissance Courtier
Offices & Positions
4th Baron of the Barony of Shattered Crystal, retired.
Former Minister of Arts and Sciences of the Middle Kingdom
Treasurer of the Midrealm Moneyer's Guild
Miscellany
Laurel Lineage
Apprenticed to Isabell Moundoghter
Pelican Lineage
Proteged to Master John Inchingham the Fool
Interests and SCA-related hobbies
Rapier, pewter casting, courtier studies, moneying, gambling, dance, and historic combat.