Cedric Adolphus
From MiddleWiki
Photo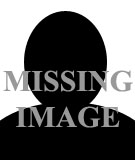 '
Information
| | |
| --- | --- |
| Resides: | Barony of Flame |
| Status: | Current Member |
| Awards: | Visit the Order of Precedence to access a list of this person's awards. |
Heraldry

Heraldry Needed
Cedric Adolphus, KSCA
Persona name pronunciation: [Said-rick Ah-doll-fuss]
Persona
I strive to portray a captain in the Ghulam forces in service to Murad I, Sultan of the Ottoman Turks. In the society you will see me fighting, serving, and shenaniganing with either my wife THL Honor von Atzinger, my Barony, or The Brotherhood.
Offices & Positions
Current:
Marshal in Charge for Christmas Tourney for the foreseeable future.

Previous:
Knight's Martial - Barony of the Flame - 2014-2017
Kings Champion - Ragnvaldr and Arabella III
Baronial Champion - Barony of the Flame
Event Steward - Martial RUM
Martial in Charge - South Oaken A&S
Miscellany
15th Squire to Duke Stephen of Beckenham, and the 13th to graduate.
Elevated to Knight at Simple Day by Cameron and Amalie II
I hold the fealty oath of Norman Franceys, called Norman the Nascent Norman of Northern Normandy, my first squire.

Order of Chivalry -- Knight 09 Jul, 2016 (A.S. 51)
Order of the Gold Mace 13 Mar, 2014 (A.S. 48)
Order of the Red Company 15 Mar, 2012 (A.S. 46)
Award of the Dragon's Tooth 11 Mar, 2014 (A.S. 48)
Award of the Dragon's Tooth 07 Aug, 2015 (A.S. 50)
Award of Arms 23 Jan, 2010 (A.S. 44)
Order of the Royal Vanguard 26 Sep, 2015 (A.S. 50)
Award of the Purple Fret 02 Dec, 2017 (A.S. 52)