Amaranth Wolfbane
From MiddleWiki
Photo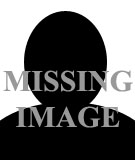 caption
Information
| | |
| --- | --- |
| Pronouns: | {{{pronouns}}} |
| Resides: | |
| Status: | Current Member |
| Awards: | {{{Awards}}} |
Heraldry

blazon
Persona
Offices & Positions
Interests and SCA-related hobbies
Awards
Miscellany
He served as the King's Champion for Ronin and as the Unbelted Champions commander in 1992.
Sir Amaranth was elevated to Knighthood by Finn and Garlanda in 1993. He was the first of his lineage, as he was not squired to any other knight.
He served as the founding Baron of the Barony of Fenix in 1994.