Katarina Peregrine
From MiddleWiki
Photo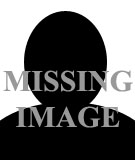 Photocaption goes here
Information
Heraldry

blazon goes here
Imagine my surprise to find that I was here, on Middle Wiki.
I had the honor of serving the Crown and the people of the Midrealm as Kingdom Chronicler from, roughly, 2008 to 2010. Coming from a public relations background, it was a bit of a busman's holiday, but I loved doing it. I'd been a baronial chronicler for Cleftlands and Brendoken prior to moving to the kingdom chronicler's position.
One of the things I was able to do was to help chroniclers (and, at the time, web ministers) learn basic newswriting formats: news stories, feature stories. I was also helped greatly by Siobhan O'Neill in implementing standards for material and photo permissions.
Currently, I'm in Atlantia. But I haven't transferred kingdoms, and I doubt I will. I started in the Oaken region in 1989, and will always be proud to be a Midrealmer.