Brusten de Bearsul
From MiddleWiki
Photo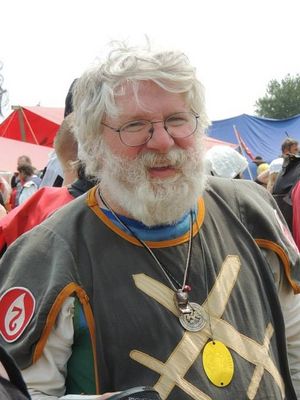 Baron Brusten de Bearsul
Information
| | |
| --- | --- |
| Resides: | Tirnewydd |
| Status: | Current Member |
| Awards: | Visit the Order of Precedence to access a list of this person's awards. |
Heraldry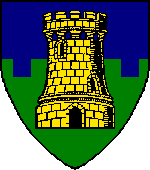 blazon
Persona
Late 12th Century Flemish
Offices & Positions
Former Kingdom Chronicler
Former Kingdom Chiurgeon
Former Order Secretary for the Orders of the Laurel and the Pelican
Former drop dead deputy to the Dragon Herald
Former Oaken Regional Marshal (Last before Oaken region split into North & South regions)
Former Baronial Seneschal
Former Baronial Exchequer
Former Archery Marshal
Heavy Marshal at large
Rapier Marshal at large
Youth Marshal at Large
Thrown Weapons Marshal at Large
Miscellany
Baron of the Court of Cellach & Vukasin
Has won heavy weapons tournaments in 5 decades - the 1970's to the 2010's.
Author of 2 Compleat Anachronists
   #71 Period Pastimes
   #78 Non-European Games

Fought then Count Finnvarr de Taahe in the first fight of the first demo and again in the first fight at the first tournament in what is now the Kingdom of Ealdormere, and King David in the first fight at Coronation
after King David was crowned as the first King of Ealdormere. Lost all three fights.
Laurel Lineage
Never an apprentice.
Pelican Lineage
Never a Protege.
Interests and SCA-related hobbies
Games and gaming
woodworking
Heavy Fighting
Rapier Fighting
Youth Combat
Bardic Arts
Armouring
Equestrian
Fiber Arts Enabler (builds looms, flax processing tools,etc)
Was made to take an oath never to attempt costuming again by TRMs Merowald & Kirsten