Johann von Metten
From MiddleWiki
Photo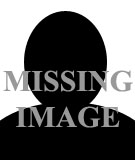 caption
Information
| | |
| --- | --- |
| Resides: | Barony of Sternfeld |
| Status: | Current Member |
| Awards: | Visit the Order of Precedence to access a list of this person's awards. |
Heraldry

blazon
Persona
Johann von Metten is a 7th century Benedictine monk from St.Micheal's Abbey on the Danube, half way between the Imperial cities of Regensburg and Passau. Born in 720, He entered the monastery in the year 764 after being widowed when his Anglo Saxon wife Erentrude died, leaving him with a passel of daughters and two sons. He is thus the patriarch of many generations of strong minded women and very astute gentlemen. Familia von Metten de Grinstead consists of several generations of Johann's relatives and descendants. His own siblings are Gratia von Metten, Waldetrudis von Metten, Winifred von Metten, Wilhelmina von Metten and Otto von Metten.
First generation Elizabetta Matilde von Metten, Maria Theresa von Metten, Heinrich von Metten, Gregoria von Metten, Hildegard von Metten, Brunhilde von Metten, Riztehilda von Metten, Landrada von Metten, Arlindis Bertille von Metten, Benedicta von Metten, Margarethe von Metten, Audelinden von Metten, Neptunalis von Metten
Second generation Otto von Metten Lucia Elena Braganza de Mettini, Augustus von Metten, Wolfgang von Metten, Revocata von Metten, Sophia the Orange, Moira MacGillevry, Kuntz of White Waters, Ian MacCattan
Third generation Elisabetta Morosini di Mettenini, Brigitta von Metten, Kevona von Metten, Rosamunde von Metten, Engelika von Metten, Konrad von Metten, Anastasia von Metten.
Fourth generation, Rurik the Red, Ronin Keith, Alessandra Morosini di Mettenini, Gabriella von Metten,

As is the way of such things each generation begets the next. Johann really ceased adding new 'offspring' to his generations, but the list still grows as the various members adopt and beget their own succeeding generations.
The de Grinstead side of the family are all descendants and relations of Megan de Grinstead and her sisters on the island of Great Britain and the islands to the west as well as most of western Gaul.

After making arrangements with his wife's relations and the Imperial Court of Pepin and then Charlemagne, he made for the cloister. After proving himself worthy he was assigned as Imperial Legate from Aachen to Rome and then to Constantinople in the court of Irene. He was an observer at the Second Council of Nicaea in 787
In April of 2000 King Edmund and Queen Kateryn III elevated him to the Order of the Laurelate for his work with Period Animal Husbandry, in particular chickens and other poultry. He assumed to title Abbot instead of Meister In April of 2018 Kind Cellach and Queen Vulkasin awarded him with a Court Baronacy and a mitre!
Offices & Positions
Johann was given his AoA at the hand of Fern and Valerius in March of 1984 A.S. 19 xix He served as first Baronial Herald of Sternfeld from our elevation in May of XX to March of XXII. He served as deputy Chatelaine for the Barony of Sternfeld for many years and as Chatelaine from 1994 to 1998 In October of xxviii He was given the Award of the Purple Fret for his service as Chatelaine by Jafar and Catherine In March of xxxiv he was recognized by Tamara and Finn as a companion of the Silver Oak for his research into Animal Husbandry. In November of xxxv Kateryn and Edmund recognized his dance research with a Willow. He was elevated to the Laurel by the same Kateryn and Edmund in April of xxxv He served as Baronial Arts and Sciences Minister from 2002 to 2010. He was granted a Court Baronacy with a mitre by King Cellach and Queen Vulkasin II in April of 2018
Laurel Lineage
Johann was apprenticed to Mistress Audelindis de Rhiems for costume research, specifically for religious and ecclesiastical clothing.
Audelindis had taken others for clothing research interests, but about the year AS 25 Johann took the proverbial 'left hand turn' and started research into period breeds of poultry and chickens to solve the age old question, 'how big was a medieval egg?'
In AS 35 he was elevated to the Laurelate by the hand of Edmund and Kateryn III for his research into medieval Animal Husbandry in the area of poultry science.
He has since taken in several apprentices, all specializing in various areas of Animal Husbandry, ranging from poultry to rabbits to sheep and goats and horses.
The Coop currently numbers 11 apprentice plus their various students and equerries. The whole group contains the apprentices and students of Johann von Metten, there are currently numbers 11 apprentice plus their various students and equerries...
Baroness Gwendolyn MacCattan (geese and chickens)
THL Annalyse the Shepardess (Shetland Sheep)
THL Donmhall OHoran (Shetland Sheep and shearing)
THL Olwen of Buckfast(rabbits)
THL Seanan O'Daire (wildlife and mythical beasts)
student a. Sara Hasenkamp
Lord Wolfgang von Metten (horses and hawks)
Lady Iarina Doilitsin (goats and rabbits and quail)
THL Kiltigern MacClibarn (horses and some chickens)
Equerries a. Michael de Quarmby was my first Equerry in 2016 and was made a White Lance in 2017

THL Robert Thorn (pheasantry)
Lady Rosamunde von Metten (chickens and cats)
THL Robert de Tyre, monastic culture and religious history