Fearghas Buchannon
From MiddleWiki
Photo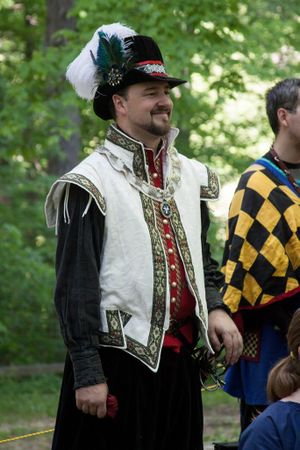 '
Information
| | |
| --- | --- |
| Resides: | Riding of Hawkland Moor - Barony of Northwoods |
| Status: | Current Member |
| Awards: | Visit the Order of Precedence to access a list of this person's awards. |
Heraldry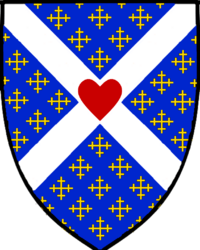 Crusily Azure and Or, A saltire Argent charged with a heart Gules (unregistered)
Persona
Late 16th Century Scottland (1580s), near Loch Lomond. Not quite the Highlands, not quite the Lowlands.
Awards
Award of Arms - May 1, 2001 (A.S. 36)
Northern Cross (Principality of Northshield)
Iron Watch (Principality of Northshield)
Order of the Cavendish Knot - Feb 2, 2011 (A.S. 45)
Order of the Willow - Apr 20, 2013 (A.S. 47)
Order of the Bronze Ring - Aug 7, 2014 (A.S. 49)
Master of Defense - Mar 25, 2017 (A.S. 51)

Classes Offered
Dress for Defense: Creating rapier legal armor that fits your persona.
Measure for Measure: Controlling distance in a fight, and how to better deceive your opponents.