Nicholas of Wicklow
From MiddleWiki
Photo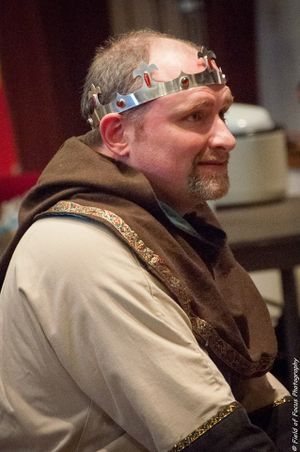 Sir Nicholas of Wicklow, Baron of the Court
Information
| | |
| --- | --- |
| Resides: | Barony of Flaming Gryphon |
| Status: | Current Member |
| Awards: | Visit the Order of Precedence to access a list of this person's awards. |
Heraldry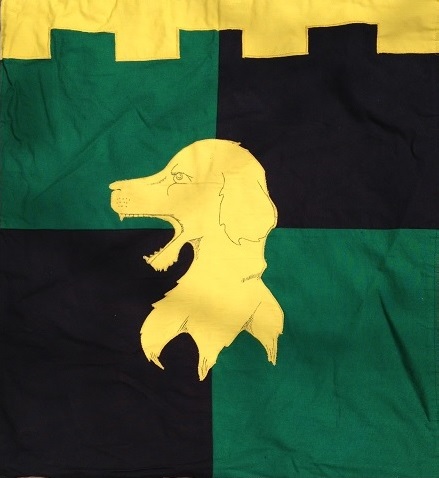 blazon
Persona
My persona comes from County Wicklow, located in Ireland and founded by viking raiders. My persona is from around 1000 CE and is of mixed Irish and Nordic heritage.
SCA History
I joined the Society in the fall of 1989, in the Marche of the Unicorn of the Barony of Flaming Gryphon, where I still reside.
I have served our Barony as its 14th Champion. I served as King's Champion to his Excellency Peiter van Doorn. My lady wife, Her Excellency Soffya von Kulp OP, and I served as Baron and Baroness of Flaming Gryphon, the third to serve in that capacity. We remain Baron and Baroness of the Court.
I received the Accollade of Knighthood during the reign of Cellach and Vukasin the 1st.
I have held numerous offices over the years. Currently I am a Marshal of the Field.
Interests and SCA-related hobbies
I value a wide range of skills. I challenge others not to stay in their familiar niche, but to see what other things the Society has to offer. Fight different styles, try different arts, do service in new ways.
Honor in all things.
Awards
Order of Chivalry - Knight
Order of the Dragon's Heart
Court Baron
Order of the Royal Vanguard
Order of the Gold Mace
Baron of Flaming Gryphon A.S. 38 - A.S. 43
Order of the Red Company
Award of the Sapphire
Award of the Purple Fret
Award of Arms
Order of the Academe de Griff
Order of the Sable Shield
Armored Champion of Flaming Gryphon, 14th
Order of the Gryphon's Spear
Order of the Flaming Brand