Beatrix de Vezelay
From MiddleWiki
Photo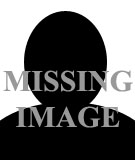 Beatrix de Vézelay
Information
Heraldry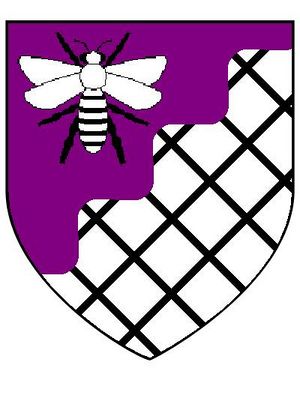 Per bend sinister wavy purpure and argent fretty sable, a bee argent marked sable.
Persona
Flemish 14th century working-class.
While travelling along El Camino de Santiago de Compostela with my parents while I was very young, "something" happened to them and I ended up at Vézelay Abbey in Burgundy, France. I was young enough to not know my family name so I took the abbey's as my place name.
I met and married my husband, Lord Ari ben Lazar, who is a Jewish trader along the Silk Roads.
Offices & Positions
Chamberlain
For Their Excellencies of Red Spears 2017-present
Chatelaine
Demo Coordinator
Black Swamp Spinners Guild Market Day Bowling Green, OH - 2017
Oddmall-Emporium of the Weird Toledo, OH - 2016
Boy Scout Camporee Sylvania, OH - 2016
Eastern Star Annual Picnic Pemberville, OH - 2015
German American Festival Oregon, OH - 2014, 2015
Animarathon Bowling Green, OH - 2012, 2013, 2014, 2015
Old West End Festival Toledo, OH - 2011, 2012, 2013
BASHCon Toledo, OH - 2012
Event Steward or Event Co-Steward
Baron Wars - 2017
Yule Feast - 2012, 2016
Chatelaine Point
Baron Wars - 2015, 2017
Pounce - 2015, 2016
Royalty Liaison
A Day of Ranged Weapons - 2017
Baron Wars - 2013, 2014
Pounce - 2016
Yule Feast - 2014
Fall Coronation - 2011
Other Offices & Positions
Pursuivant, Marche of the Marshes - 2012-2014
Target Archery Marshal in Training, Barony of Red Spears - 2013-2016
Head of Water-bearing - Baron Wars 2012
A&S Class Coordinator - Yule Feast 2011
Memberships
Coordinator for the Sisterhood of the Red Spear - 2013-2016
Member of the Sisterhood of the Red Spear - 2013-present
Member of Pennsic Signal Corps - 2016-present
Member of Red Spears Scribal Consortium - 2013-present
Miscellany
Protege to Mistress Giovanna Adimari and member of House Bellecour.
Student to Baroness Isibél inghean Uilliam mhic Leòid in Calligraphy & Illumination.
Armored combatant since 2014 with authorizations in sword and shield, combat archery, and sparring with youth. Plans to learn and authorize in spear.
Interests and SCA-related hobbies
Being a Chatelaine
Calligraphy and Illumination
Fiber Arts
History, varieties, and preparation of coffee
Armored Combat