William Ransom
From MiddleWiki
Photo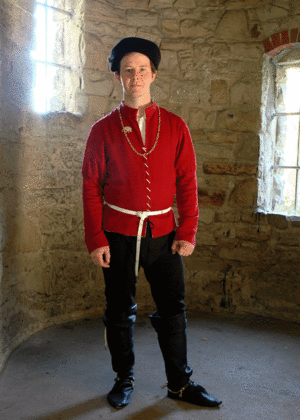 Sir Will October 9, 2004
Information
Heraldry

Azure a semi of plates argent, wheel of four spokes argent or something like that.
Sir William Ransom
Persona
Mostly 14th century
Offices & Positions
Miscellany
One of the original members of the household Nosse Eldesar
Sir Will was a member of the Shire of Eastwatch back at its first founding and is credited with adding the 'snowballs' to their device.
Chivalric Lineage
Sir William was himself never a squire.
He has one squire, Edward Brackenburye
Interests and SCA-related hobbies
Sir Will is an avid costumer and armourer. He is fond of Chivalric literature and collects books and tools.