Ursula Georges
From MiddleWiki
Photo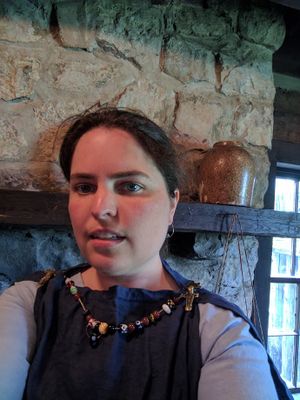 Ursula Georges
Information
Heraldry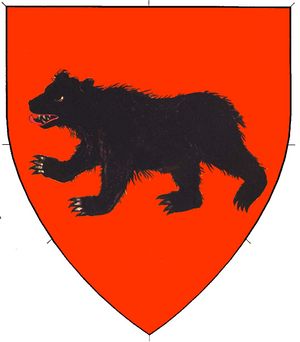 Gules a bear passant sable
Dame Ursula Georges, Lady of the Order of the Laurel, is a resident of Cynnabar. She is currently Palimpsest Herald for the Society's College of Arms; this is an administrative position that entails keeping track of regulations concerning the heraldic submissions process, and proposed changes to those regulations.
Ursula is married to Derian le Breton.
Persona
Ursula filia Georgii is a well-educated woman from a senatorial family, living in Merovingian Gaul during the sixth century. Her distant descendant Ursula Georges is a fifteenth-century French woman.
Laurel and Lineage
When she joined the Order of the Laurel, Ursula was recognized for her skill in languages, particularly Latin and Greek, her research into the history of names, and her enthusiasm for knitting and other fiber arts.
Ursula was not apprenticed to Dame Zenobia Naphtali of An Tir, who was not apprenticed to Master Bruce Draconarius of Caid. Thus far, she has continued the tradition of not having apprentices.
More Information