Nial the Wanderer of Bork
From MiddleWiki
Photo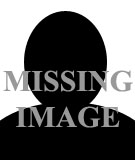 caption
Information
| | |
| --- | --- |
| Resides: | |
| Status: | Deceased |
| Awards: | Visit the Order of Precedence to access a list of this person's awards. |
Heraldry

blazon
THL Nial the Wanderer of Bork was a much loved member of the Shire of Eastwatch and of the Barony of Cleftlands. He was Seneschal of the Barony of Cleftlands during its first, traumatic, Baronial transition. He passed away unexpectedly in February 2016.
Persona
Offices & Positions
Cleftlands Baronial Seneschal - July 2000 to March 21, 2001
Eastwatch Seneschal Early 2015 to February 2016 (succeeded Perrin de Sable)
Cleftlands Demonstration Coordinator - February 1997 to August 2000
Event Co-Autocrat Northern Oaken War Maneuvers XI (June, 2007)
Miscellany
Founding leader of a active Cleftlands Household; Clan Bork.
Interests and SCA-related hobbies
Drumming
Heavy Weapons Combat (retired)
Combat Archery
Brewing and Vintning
Woodworking
Classes taught