Kari Garanhirson
From MiddleWiki
Photo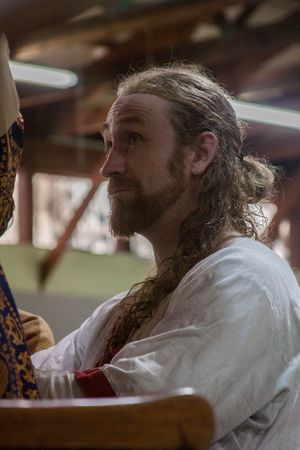 Coronation of Cellach II and Vukasin II
Information
Heraldry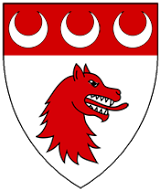 blazon
Sargent Kari is the son of Sir Garanhir, a knight from the East Kingdom. Kari is a tournament and melee fighter in armored combat as well as a enthusiastic proponent of Cut & Thrust. Kari is also a Bardic performer of songs and stories. He is a Viking age reenactor and member the Throthiem households and Jomsborg. He teaches Viking age mythology and religious reconstruction lore.
Persona
Offices & Positions
Previous Iron Key (loaner armor) for Cleftlands.
Previous Chatelaine for Cleftlands.
Miscellany
Apprentice to Mistress Zsof
Interests and SCA-related hobbies
Song and Skaldic Verse, Norse mythology and religion, early Nordic culture