Elisabeta Fischer
From MiddleWiki
Photo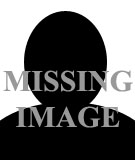 caption
Information
| | |
| --- | --- |
| Resides: | |
| Status: | Current Member |
| Awards: | Visit the Order of Precedence to access a list of this person's awards. |
Heraldry

blazon
SCA Officer Experience
Seneschal | Shire of Dark River JUNE 2021- PRESENT
Kingdom Events Coordinator | Middle Kingdom FEBRUARY 2020- PRESENT
Webminister | Shire of Dark River JANUARY 2020- PRESENT
Minister of Arts and Science | Shire of Dark River SEPTEMBER 2012- JUNE 2021
Thuban Herald | Middle Kingdom AUGUST 2016 – AUGUST 2019
Group Herald | Shire of Dark River NOVEMBER 2014- NOVEMBER 2017
Group Rapier Marshal | Shire of Dark River JUNE 2016- FALL 2017
Event Related Experience
• 2019: Guest Services Head/ Staff for Middle Kingdom 50 Year Celebration
• 2017-2022: Event Steward and creator of Courting on the River (Shire of Dark River's annual event)
• 2020: Co-Event Steward for Midlands Regional A&S
• 2019: Event Steward for the Shire of Dark River's 40th Anniversary and Midlands Regional A&S
• 2014: Event Steward for the Shire of Dark River's 35th Anniversary event
Other Activities
• Protégé to Baroness Epona Brodin. Fostered by Baroness Hilary of Langeforde
• Student of Master Gunnarr Alfljot
• Primary Writer of the Shire of Dark River Charter and Financial Policy
• Actively involved in public demos for the SCA.
• Actively teaching in a variety of subjects. Currently focused on teaching about accessibility in the SCA and making events more accessible for all as well as historical topics related to disability.
• Available to consult on event accessibility for specific events.
• Deputy to the Midlands Regional Minister of Arts and Science.
• Deputy to the Shire of Dark River Social Media Officer
• Background Checked
Awards
• Award of Arms: February 28, 2004
• Purple Fret: January 21, 2017
• Willow: May 26, 2018
• Group awards:
o Grove: February 28, 2004 (Troupe Rakset al-Nehri)
o Purple Fretty: August 9, 2012 (Mother Hen Pointe)
o Purple Fretty: May 15, 2021 (RUM Staff)
RUM Degrees
• Student Degree: Licentiate Emphasizing Textiles and Domestic Arts 2020
• Student Degree: Licentiate Emphasizing SCA and Historic Topics 2021
• Student Degree: Adept Emphasizing SCA and Historic Topics 2021
• Student Degree: Graduate Emphasizing SCA and Historic Topics 2021
Classes I am available to teach
-Accessibility in the SCA
-Building an Event
-Hosting a Kingdom Level Event
-Disability During the Middle Ages
-Building a Glass Bead Making Kit