Christina Noëlle
From MiddleWiki
Photo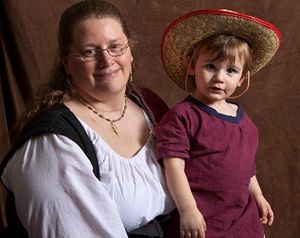 Christina and her son Josh
Information
| | |
| --- | --- |
| Resides: | Constellation Region |
| Status: | Current Member |
| Awards: | Visit the Order of Precedence to access a list of this person's awards. |
Heraldry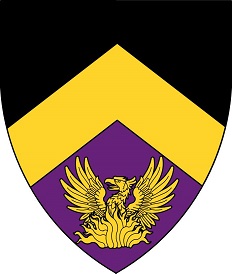 Per chevron sable and purpure, a chevron and in base a phoenix Or
Persona
Christina is contemporaneous with King Henry VIII. She lives in the Calais region of France.
Offices & Positions
Current:
Marshal of the Field, Rapier
Past:
Webminister, Shires of Riviere Constelle and Stonecroft
Seneschal, Shire Stonecroft
Herald, Shire Stonecroft
Group Rapier Marshal, Shire Stonecroft
Miscellany
Cadet of Andrew Blackwood MacBaine the Purple.
Member of Clan Beinn Caladh.
Awards
Award of Arms 26 Jun, 2004 (A.S. 39) By Felix the Just of Rams'ey(I) and Madeleina de LaMans(I)
Award of the Purple Fret 18 Nov, 2006 (A.S. 41) By Bardolph Odger Windlauffer(II) and Brigh of Writer's Keep(II)
Award of the Cavendish Knot 4 April, 2014 (A.S. 48) By Cellach MacCormaic(I) and Vukasin of Lozengia(I)
Interests and SCA-related hobbies
Rapier, Stained glass, Jewelry making, cooking, archery.