Zygmunt Nadratowski
From MiddleWiki
Photo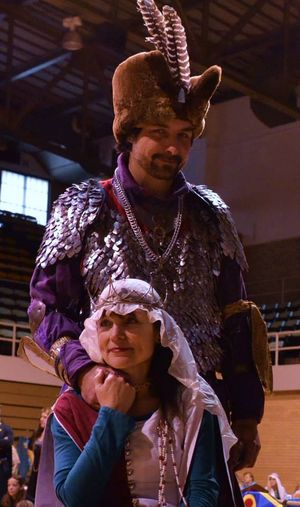 Zygmunt & Maddie at the Fall crown tournament of Cadogan and Ann Marie I.
Information
Heraldry
Per pale, argent and gules, a cross Osmorog and for augmentation a dragon's claw holding a rapier sable.
Zygmunt Nadratowski, O.L., C.B.R.

Persona
A 16th century Polish hussar, in the service of King Stefan Bathory.
Miscellany
Squired to Duke Dag Thorgrimsson. Former Apprentice of Master Mordok Rostovskogo.