Heater
From MiddleWiki
The general term referring to the shield shaped like a heating iron. The shield in most coats of arms is a heater shield. For example in the Midrealm arms pictured below.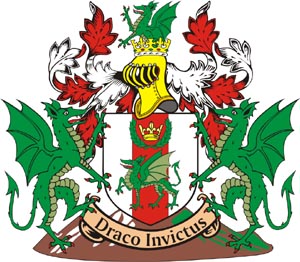 This is the most popular type of shield in the Middle Kingdom, probably because it suits the 13th - 15th century armor in most popular use, and because it best suits the general idea that people have of what a medieval man-at-arms uses for a shield.
See also cheater heater, war heater.