Sorcha Fraser
From MiddleWiki
Photo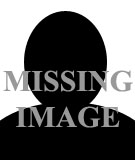 caption
Information
| | |
| --- | --- |
| Resides: | Barony of the Cleftlands |
| Status: | Current Member |
| Awards: | Visit the Order of Precedence to access a list of this person's awards. |
Heraldry

blazon
Persona
I do not have a set persona, as many others do, but if I had to pick anything, it would be Irish in nature. That is where my name stems from, though I did not find it through period means and it's a culture I have always loved and always will.
Offices & Positions
Cleftlands Baronial Signet: 2007 to February 2017
Oaken Regional Signet: June 2013 to February 2017
Middle Kingdom Dragon Signet: February 2017 to present
Miscellany
Sorcha is very fond of Star Wars.
Interests and SCA-related hobbies