Gillianne deSolis
From MiddleWiki
Photo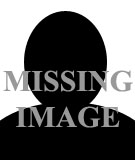 caption
Information
| | |
| --- | --- |
| Pronouns: | {{{pronouns}}} |
| Resides: | |
| Status: | Current Member |
| Awards: | {{{Awards}}} |
Heraldry

blazon
Persona
Offices & Positions
Currently Exchequer for the Barony of Shattered Crystal
Attempting to get the Pages Guild in the Barony going
Event Services
2014 Crystal Ball - Lunch Fundraiser
2015 Inkin n Linkin - Event Steward
2015 Crystal Ball - 1/3 Feastcrats
Classes Taught
2014 Maidens - Beginning Illumination
2015 Inkin - Beginning Illumination
2016 Scribin - How to do Whitework
Miscellany
I have lived in 5 different Kingdoms. I began in Meridies and the location I lived in was annexed into the wonderful new Kingdom of Trimaris. Lived in Trimaris until 1998 (I think) When we moved to West Memphis. Yet again I was part of Meridies. And then it happened. The house I lived in was annexed to the new Kingdom of Glenn Abahnn. We moved from there to Calontir, where we weren't very active, and now we are in the MidRealm. I am not sure whether I should be including past awards, activities, and offices here yet.
Interests and SCA-related hobbies
After more than 25 years, I still find so much to be interested in. My current obsession is scribal arts. Anything to do with paint pots, paper, ink or the Guttenberg press will have my attention.