Elwynor ferch Alwen
From MiddleWiki
Photo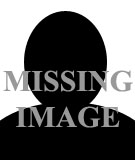 caption
Information
| | |
| --- | --- |
| Resides: | |
| Status: | Current Member |
| Awards: | Visit the Order of Precedence to access a list of this person's awards. |
Heraldry

blazon
About this person
Persona
Offices & Positions
Miscellany
Her favorite color is blue.
Laurel Lineage
Elwynor was never apprenticed. She was elevated to the Order for her work in Leatherworking.
She has one apprentice Milesent Vibert who has been elevated to the Laurel.
She has no current apprentices. (Former apprentices?)
Interests and SCA-related hobbies
Heavy weapons combat, Leatherworking, calligraphy and illumination, weaving, pottery and decorative metalwork.