Edouard Halidai
From MiddleWiki
Photo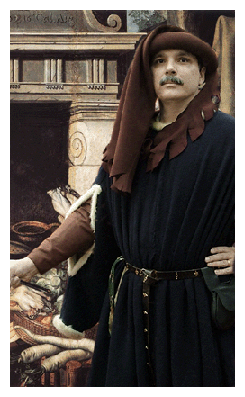 Edouard Halidai
Information
Heraldry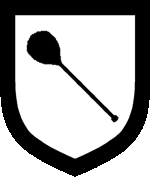 Argent, a spoon bendwise within a bordure sable
Edouard Halidai joined the SCA in 1985 while living in the Marche of the Unicorn.
Persona
Early 15th century English - Edouard was the cook at Bella Court for Humphrey of Lancaster, 1st Duke of Gloucester and Regent to Henry VI.
Miscellany
Edouard is married to Emmelyne de Marksbury.
Laurel Lineage
Edouard was apprenticed to Nonna the Midwife of Stormgengr.
Current apprentices:
Interests and SCA-related hobbies
Edouard is best known for his cooking.
Classes Taught
Principles of Medieval Cooking
Researching Medieval Recipes
Reading Middle-English Recipes
Real Feasts: Details of Menus and Entertainment from Medieval Cookbooks
Drummond's Medieval Food: When Good Sources Go Bad
Transcribing the Wagstaff Miscellany
External links